Actor Shane Richie has been reunited with his EastEnders co-star Jessie Wallace on the set of the BBC soap as Alfie Moon is about to return to Walford.
Richie, 54, is heading back to Albert Square as his character tries to rekindle his romance with Kat (Wallace).
Ahead of the actor's onscreen return later this autumn, the show has released new photos of the pair together as they film their upcoming scenes.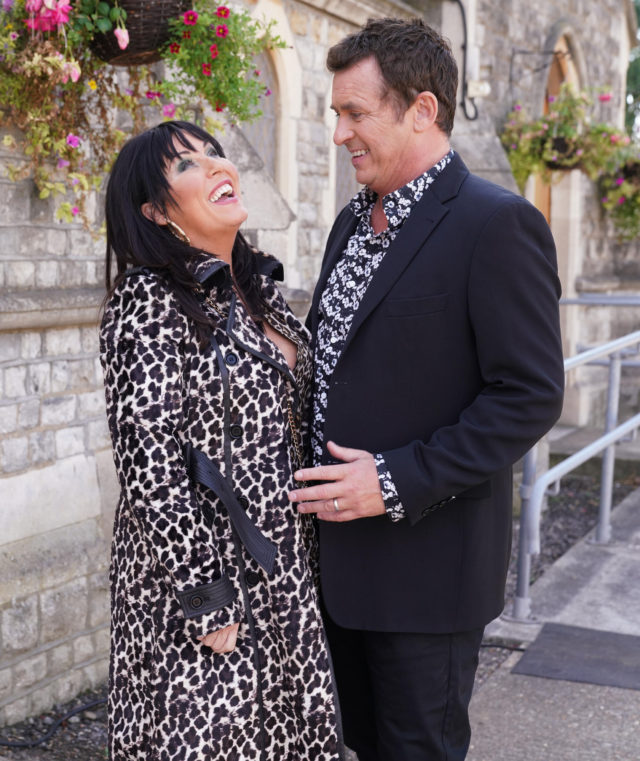 It follows Alfie's last shock appearance on the programme in May when Hayley Slater (Katie Jarvis) told him he was the father of her baby.
Hoping to be with Alfie, Hayley quickly changed tactic when she realised he still loved Kat and told him she planned to terminate the baby.
But unbeknownst to Alfie, Hayley has changed her mind and is still carrying his baby.
Alfie is set to contact Kat to ask for a favour but he is secretly planning to surprise her with the fact that he is back in London and waiting for her.
Wallace reprised her role as Kat in March, comparing the experience as "like going back to school".
Upon her arrival in Walford, Kat confirmed that her and Alfie had split and he was living in Spain with their twins Bert and Ernie.
Alfie revealed during his secret meeting with Hayley that the pair were on a break after one of their sons was badly scalded in hot water due to Kat's negligence.
Richie and Wallace reprised their EastEnders roles in the six-part spin-off series Kat and Alfie: Redwater last year.
EastEnders continues on BBC One.